The first impression is the only impression
I love to blog design tips. It's fun for me learning leading trends on home design and decor and passing it on to you. 
But  this is the time of year many of you might be thinking of listing your home  so I decided to do a blog series on the best most effective things you can do as a homeowner that won't break the bank.  And whether you are listing your home or not….take a look.  You just might want to read on!!!
Just because it's a sellers market, don't get complacent and think you don't need to do anything but put a sign in your yard and buyers will just flock to your home.  Now I have listed homes like that but usually there is some room for improvement.  With a little effort and your own sweat equity you can literally put thousands of dollars in your pocket! Wouldn't that be nice.
This week I'm starting a Series on  Selling Secrets.
So let's start with your home exterior…
Curb Appeal!
 #1: Landscaping
This yard  is very typical of many neighborhoods in Southern California with the drought we have all suffered. No matter how good the interior of your home looks, buyers have already judged your home before they walk through the door. You never have a second chance to make a first impression. It's important to make people feel warm, welcome and safe as they approach the house. Spruce up your home's exterior with inexpensive shrubs and brightly colored flowers. You can typically get a 100-percent return on the money you put into your home's curb appeal.  If your grass is dead, hire a landscaper to either seed or sod or you can do it yourself. Make sure you know what you're doing and do your homework first on proper seeding and sod application.
#2 The front door
Remember my last blog post on the benefits of painting your front door! Doors painted shades of navy blue to dark gray or charcoal earn a premium of $1,514 … 3 hours of work and a quart of paint.
If it's wood and you don't want to paint it, clean it up with a quick sanding and re stain to give it a fresh look.
#3 Adding layers of plants will give more dimension to your porch.
This is so simple…First get a power washer and spray off the cobwebs  and stains on your porch. You wouldn't believe how many homes I have previewed even really nice ones that have cobwebs everywhere on the porch, railings and around the door. In fact, power wash all the eaves while you're at it.  Then add a few statement plants in nice pots adding dimension and color. If you have a large porch where you can place outside furniture...
Just freshen them up. Make sure the pillows are clean free of all leaves and dirt. Your buyers may just want to sit down to take in the view!
#4 Paint!!!!
An effective use of color on the exterior of your home can add thousands of dollars to its value. Make sure the paint colors you choose complement the colors of the other materials of your home, such as the roof, brick, stone, or stucco. Think about painting window sashes and overhead surfaces, such as porch ceilings and soffits, a lighter color to reflect light and "lift the spirit of your home." If you have peeling or stained paint all  a perspective buyer sees are $$$$$
#5 Garage Door
Garage doors aren't something that typically will turn off buyers unless they're  the old worn wood style or dented existing metal door. If you do need to replace it but want a quick update, think of windows. Depending on the style of your home, hardware can be a real inexpensive way to add curb appeal.  I found this hardware set for  garage doors.
(I have seen them for $20 at Home Depot)

If you think your door is fine and you don't want to spend $$ updating your garage door…At least POWER WASH IT!!!!!
#6 Get Rid Of Weeds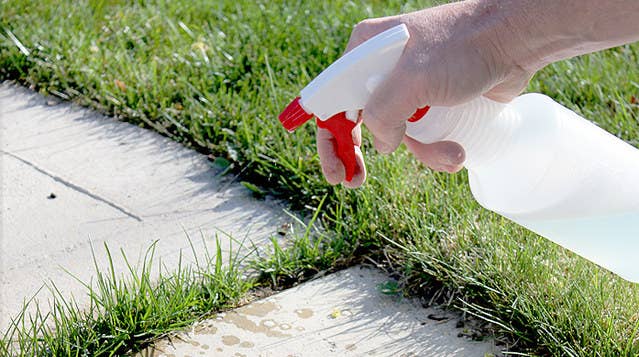 This is a no brainer. During the winter months weeds really grow. An hour of prevention with Round Up can make the difference and make a yard look really manicured.
# Repair all Screens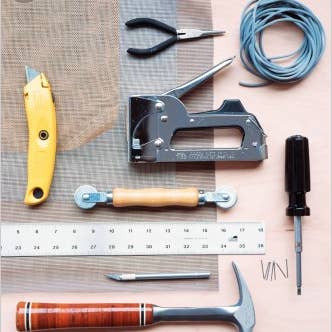 Torn screens will be called out on an inspection and buyers will notice them. Get a repair kit and go for it. It will take an afternoon but really well worth it.
#7 Did I mention Power Wash?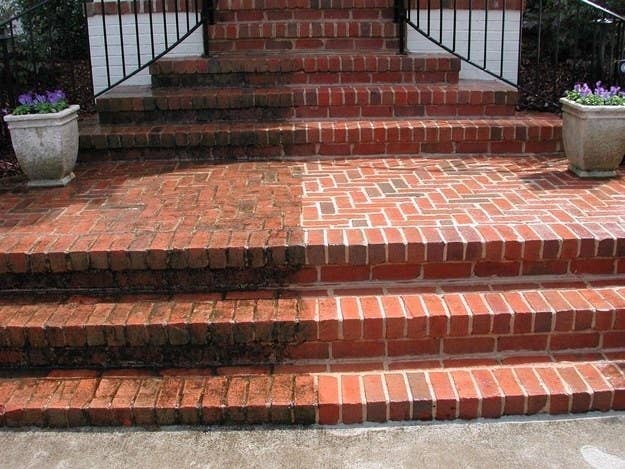 You know you can rent a Power washer at Home Depot!  It will take an hour or so but worth every minute and it can be addicting~
#8 New Door Mat
Welcome those viewing your home with a nice new mat. Most mats have been there for awhile so buy a new one and make a great first impression.
Here's another tip…if you have floors you want to stay fresh during the duration of your listing, provide booties in a nice basket. Buyers will not mind taking a moment to put them on. 
Now the outside is done, ready to go inside?
Next blog…The kitchen comes first!
 Doug and Lura (Oise) Bailey
Realtors 
Specializing in the Temecula Valley and North San Diego County.
951-760-6102
951-639-877
951-639-87778
43521 Ridge Park Drive,
Temecula, CA 92590